Pompano, Redfish, Blue Crab, Oysters, Clams, Tilapia, Brine Shrimp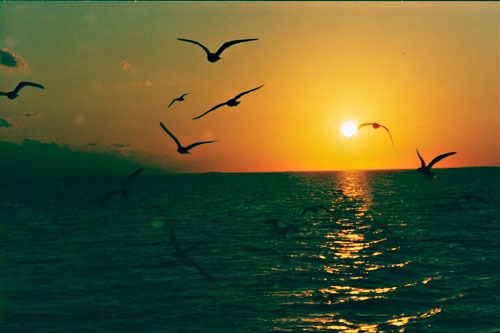 M.T.I. at a Glance
Consultancy & Services
​Mariculture Business Planning and Management
Business Plan Assessment (Mariculture, Aquaculture, Pet Industry)
Business Financing Assistance (USA Only)
Farm Design and Equipment Sourcing
Marine Finfish Hatchery Design and Operation
Hatchery Live Food Systems and Operation
Contracted Production of Marine Finfish
Technology Assessment
Technology Transfer, Training & Licensing
New Products Development
Live Seafood Holding Systems and Management
Mariculture Supplies and Equipment
Please contact us at: McMaster@mariculturetechnology.com or sales@mariculturetechnology.com
(MTI) is a consulting company for mariculture.
Mariculture is farming of saltwater organisms either at sea or on land
MTI, Inc. was founded in 1984 as a Florida corporation by Michael F. McMaster for the purpose of commercial mariculture farming in Florida and elsewhere. Mr. McMaster is a very accomplished marine biologist with 48 years of mariculture experience. Most notably is both the UN/FAO scientific recognition as their appointed world expert for farming the Florida Pompano and secondly, Mr. McMaster has been independently engaged in successful commercial mariculture businesses of his own for 48 years of which all have been solely self funded.
FAO 2016: Cultured Aquatic Species Information Programme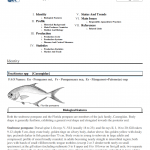 Pompano: A Sustainable Eco-Pond Approach To Profitable Farming"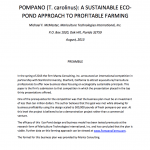 Status of Pompano Farming Methodologies - 2013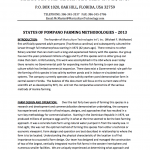 A Real Silent Spring - The McMaster Theory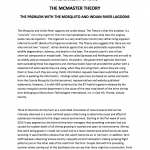 Progress Report for June 2009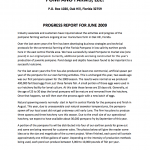 Florida Pompano is an Alternative Species for Low Salinity Shrimp Pond Farming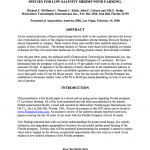 Pompano Mariculture in Low Salinity Ponds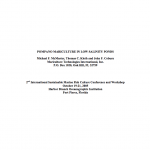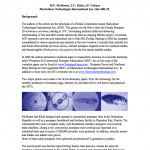 Prospects for Commercial Pompano Mariculture - 2003